Diabetes Mellitus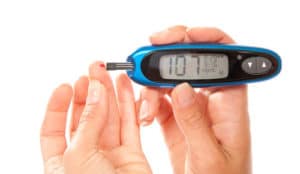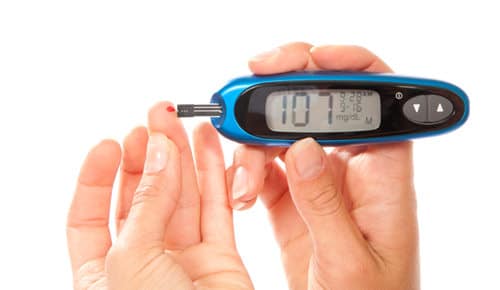 Diabetes mellitus (DM), commonly referred to as diabetes, is a group of metabolic disorders in which there are high blood sugar levels over a prolonged period and is characterized as an elevated level of blood sugars.
Types:
Type 1 diabetes mellitus:
Type 1 DM is insulin dependent and is characterized by loss of the insulin-producing beta cells of the pancreatic islets, leading to insulin deficiency.
Symptoms:
Polyuria (frequent urination)
Polydipsia (increased thirst)
Polyphagia (increased hunger)
Weight loss
Blurry vision
Feeling tired
Poor healing
Cause:
The cause of type 1 diabetes is unknown. However, it is believed that it is a genetic disorder.
Risk factors include having a family member with the condition.
Underlying mechanism:
The underlying mechanism involves an autoimmune destruction of the insulin-producing beta cells in the pancreas.
Diagnosis:
Diabetes is diagnosed by testing the level of sugar or A1C in the blood. Type 1 diabetes can be distinguished from type 2 by testing for the presence of autoantibodies.
Treatment:
Insulin Therapy
With an injection
Or with an insulin pump
Type 2 diabetes mellitus:
Diabetes mellitus type 2 (also known as type 2 diabetes) is a long-term metabolic disorder that is characterized by high blood sugar, insulin resistance, and relative lack of insulin.
Symptoms:
Polyuria (frequent urination)
Polydipsia (increased thirst)
Polyphagia (increased hunger)
Unexplained weight loss
Long-term Complications:
Heart disease
Strokes
Diabetic retinopathy
Blindness
Kidney failure
Poor blood flow in the limbs which may lead to amputations
Causes:
Diagnosis:
Fasting
Plasma glucose
Oral glucose tolerance test
Glycated hemoglobin (A1C)
Treatment:
Staying a normal weight
Exercising regularly
Eating properly
Dietary changes
The information provided on this website (www.MadeForMedical.com) is only for educational purpose.
While we tried hard to write quality articles but still, the articles and the information within them is not guaranteed to be free of factual errors or typos and hence may not be correct. You are advised to independently verify the claims in the articles and make your own conclusion.