Arizona Board of Nursing
Arizona board of nursing or Arizona nursing board is a regulatory body that oversees the practice of nursing and approves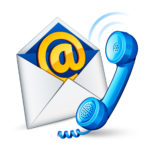 and oversees schools of nursing within its jurisdiction. AZ board of nursing also deals with the renewal of the nursing license.
Nurses should always stay up to date with the AZ board of nursing because the state rules change continuously. The contact information for the AZ board of nursing is stated below.
---
Are you a student nurse, registered nurse or nurse practitioner? Do you want to master medical and clinical sciences?



Join us today and start boosting your medical knowledge with the world's best medical lectures.



LEARN MORE

---
Office Address
1740 W. Adams St.
Suite 2000
Phoenix, AZ 85007
Main Office