Streptococcus Bovis
Streptococcus Bovis was known as Streptococcus Gallolyticus.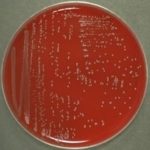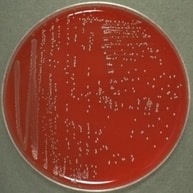 It is a gram +ve bacilli and has a pathogenic nature. Therefore it causes multiple diseases such as colorectal cancer, endocarditis, and urinary tract infection.
It is catalase test -ve. It is also an oxidase test -ve organism, therefore it does not produces hydrogen-peroxide upon oxidase test.
Colonization
This organism can colonize in the human body, therefore it colonizes most commonly in
Intestinal Tract
Urinary tract
Infections Because of Streptococcus Bovis
As explained earlier, it is a pathogenic organism because of its pathogenic nature. Thus it can cause the following infections in the human body:
Colorectal cancer
Endocarditis
Septicemia
Meningitis
Urinary tract infections
Treatment
Penicillin is the drug of choice for the treatment of S. Bovis because S. Bovis is not resistant to penicillin at all. Therefore Penicillin is a drug of choice against the S. Bovis.
Medical Disclaimer: 


The information provided on this website (www.MadeForMedical.com) is only for educational purpose, therefore do not apply it in practice.

While we tried hard to write quality articles but still, the articles and the information within them is not guaranteed to be free of factual errors or typos and hence may not be correct. You are advised to independently verify the claims in the articles and make your own conclusion because the medical education changes continuously and thus this information might not be correct at the time you are reading this.