Georgia Board of Nursing – Georgia (GA) Nursing Board Contact Information
Georgia board of nursing or the Georgia nursing board is a regulatory body and therefore oversees the practice of nursing, approves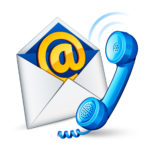 and oversees schools of nursing within its jurisdiction. As the Georgia board of nursing is a governing authority, therefore it also deals with the renewal of the nursing licenses.
Nurses should always stay up to date with the GA board of nursing because the state rules change continuously. The contact information for the GA board of nursing is stated below.
Mailing Address
Georgia Nursing Board
237 Coliseum Drive
Macon, Georgia 31217
Main Office
Phone
478-207-2440
844-753-7825
Disclaimer: 


All the content on the MadeForMedical.com is an intellectual property of Made For Medical Limited and is copyrighted, therefore copying any information from the Madeformedical.com is a direct violation of the copyrights. Please do not copy.