Head to Toe Assessment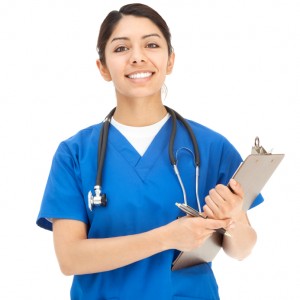 Head to toe assessment is a vital aspect of nursing. It should be done at the beginning of each shift. It is the first step to determine the health status of the patient and to gather the information because it gives a clear picture of a person's health status. The entire plan of nursing care is based on the data you collect from head to toe assessment. Therefore a nurse should be expert enough for this procedure.
Assesment Procedure
The procedure for the head to toe assessment includes
Inspection
Palpation
Percussion
Auscultation
Inspection
It includes the close and careful visualization of the person as a whole. It also includes each of the body systems.
Palpation
Temperature, Texture, Moisture.
Organ Size & Location.
Rigidity or Spasticity.
Crepitation & Vibration.
Position & Size.
Presence of lumps or masses.
Tenderness or Pain.
Percussion
Assess underlying structures for location, size, the density of underlying tissues.
Auscultation
Listen to the sounds produced by the body.
Instrument: Stethoscope
Diaphragm – high pitched sounds
Heart
Lungs
Abdomen
Blood vessels
Physical Assessment
General
General health status
Vital signs and weight
Nutritional status
Mobility And Self-care
Observe posture
Assess gait and balance
Evaluate mobility
Activities of daily living
Head, Face & Neck
Evaluate cognition
LOC
Orientation
Mood
Language
Memory
Sensory function
Test Vision
Inspect and examine the ear
Test hearing
Cranial nerves
Inspect lymph modes
Inspect neck veins
Chest
Inspect and palpate breast
Inspect and auscultate lungs
Auscultate heart
Abdomen
Inspect, auscultate and palpate four quadrants of the abdomen.
Palpate and percuss the
Bowel elimination
Urinary elimination
Skin, Hairs, and Nails
Inspect the scalp, hair & nails.
Evaluate skin turgor.
Observe the skin lesion.
Assess wounds.
Genitalia
Inspect female client
Inspect male client
Extremities
Palpate arterial pulses

because it will help us understand pulse rate.

Observe capillary refill
Evaluate edema

because it will help us understand conditions like electrolyte imbalance.

Assess joint mobility

and therefore understand the condition of the joints

Measure strength

because it is important to understand it.

Assess sensory function

to verify the functioning of the sensory and motor functions of the patient.

Assess circulation movements and sensation

, therefore, using different tests.

Deep tendon reflexes

because they are very important.

Inspect skin and nails
Head to toe assessment
Disclaimer:

The information provided on this website (www.MadeForMedical.com) is only for educational purpose.

While we tried hard to write quality articles but still, the articles and the information within them is not guaranteed to be free of factual errors or typos and hence may not be correct. You are advised to independently verify the claims in the articles and make your own conclusion